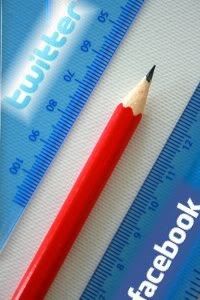 O
n 21 April 2007, GlaxoSmithKline started a communications revolution when the pharmaceutical giant became the first company listed on the FTSE 100 share index to send a tweet.
Eight months later, on 5 December 2007, Carnival Cruises set sail on its Facebook adventure, becoming the first FTSE 100 company to establish a presence on the social networking site.
Today, 67 members of the FTSE 100 index are actively engaged in social media.
In an earlier blog entry, I decided that PR evaluation is often overlooked in theory and in practice and thus came my topic for my Master's dissertation. Organisations are using public relations (PR) as part of their "problem solving and change processes" (Broom, 2009, p. 285), and while many practitioners are implementing a myriad of campaigns by which to do this, there is still widespread debate about PR, and its effectiveness and value from a business perspective.
Amidst the continuing debate about the evaluation of PR, the rise of new media technologies, notably social media, offers a new challenge to PR practitioners as it relates to evaluation. Many trade associations such as the CIPR, the International Association of Business Communicators (IABC), the Public Relations Society of America (PRSA) and the Association of Measurement and Evaluation for Communication (AMEC) have consistently been asking the question, "How do you get started in measuring social media and what are the relevant metrics?" (CIPR, 2011).
My study will explore what PR practitioners across the FTSE 100 companies expect to achieve by integrating social media into their ongoing programmes and campaigns, and more importantly, how well they evaluate these objectives and what are the prevailing metrics, methods and tools used across the industry.
I have already had the opportunity to interview a few PR practitioners from large UK companies and gained some fantastic insight from them. However, I am still looking to deepen my understanding of how social media evaluation is being carried out by PR executives in the UK.
I am hoping UK-based PR practitioners will be willing to assist me in my research by agreeing to a short interview. The interview should not take longer than 45 minutes, and I am more than willing to meet with you at your office or a location convenient to you, or alternatively interview you via telephone.
I can be reached via email at

avianeh@hotmail.com,

and you can also find me on LinkedIn

.

I genuinely appreciate your time and willingness, especially in light of professional commitments.
Thanks a lot everyone, for your support and assistance!
----
References cited:
Broom, G.M. (2009) Cutlip & Center's Effective Public Relations, 10th edn. New Jersey: Pearson Education Inc
CIPR (2011) Social Media Measurement Guidance. Available at: http://www.cipr.co.uk/sites/default/files/Final_Social_Media_Measurement_Guidance%20_March_2011.pdf (Accessed: 2 April, 2011)